I have been spending long hours at work since Christmas day due to unforseen staffing problems. Long story short, someone quit because she was mad that I was not able to give her New Year's Day off. Sigh! Boy does that girl have some growing up to do. Anyway, the silver lining is that I actually had a good time with my staff while there. We played music, sang and just laughed a lot. It was sort of a blessing in disguise. I have now hired a very capable lady to replace the brat, and life goes on.
I did suffer from grandson withdrawals though, so this past Thursday, I spent my one and only day off playing with him. We made a hot mess of the living room with all the toys and other activities we chose to do, but it was lots of fun.
Intently coloring a picture for Meme's fridge...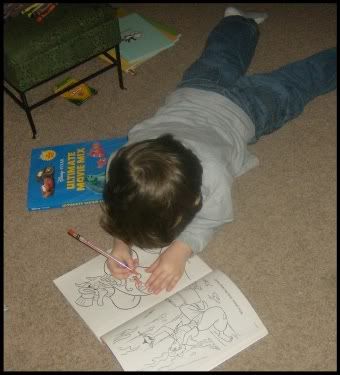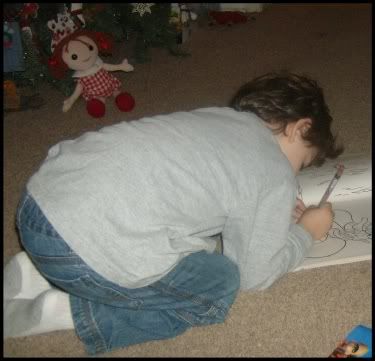 And as he calls it, making funny hair...