More Angel ornies. This time I did the wings in Americana fabric. They are a Jackie Schmidt design. Can be found
here
on ebay.

This charming little rag doll is another Jackie Schmidt design. How I love her style! You can find the doll here.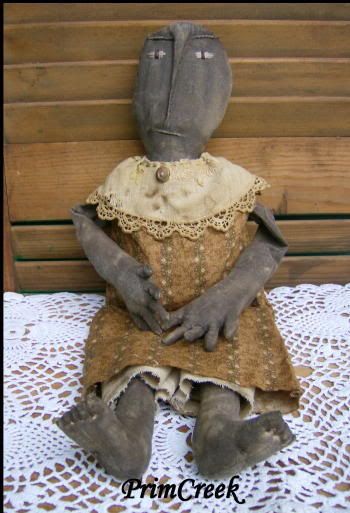 Next is a set of patchwork pears that I thought looked at home in a vintage bread pan. These are a Janet's Creations design. They are fabulous. Easy to do with very good results.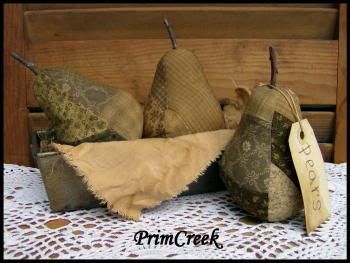 This one was by far the most difficult this week. She is a Folk and Whimsey design. Of course I have to add my own spin to it. That's the fun part. It is a beautifully designed pattern with a fabulous photo on the front to refer to. For more pictures of her, visit her here. You will find a photo of her there holding her packet of love letters. Who are they from? I will never tell. You will have to ask her.