By day, my sweet, innocent grandson Kaleb.....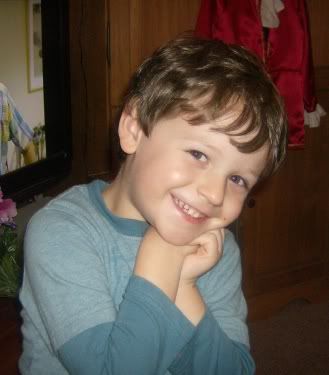 By night, the infamous Captain Hook!
I am proud to say that he was the only Captain Hook at his preschool's Halloween party. He did meet up with Peter Pan and Tink though. He and Peter had a sword fight later that had to be broken up. He had a wonderful time and the costume survived the entire night. Score one for Meme.