I would like to show you the results of the Belindy swap that I participated in over at primraggchatters. It is a lively group with a bunch of very talented ladies. ( thanks Shagsy for all you do.)
Anyway...
this is the Belindy I made for Susie...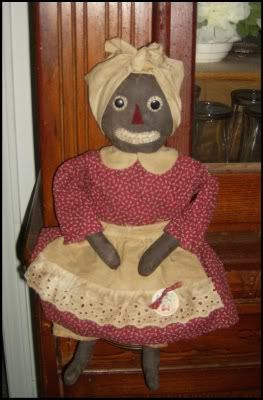 and here is the adorable Belindy Susie made for me...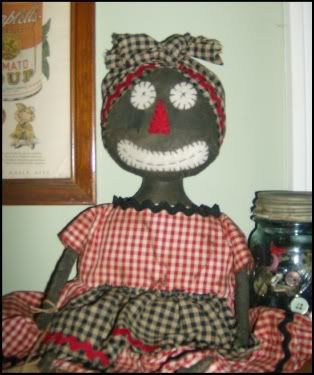 Susie meticulously recreated a Belindy that belongs to someone else in the group. (with permission of course). She did a perfect job. Thanks again Susie for being so thoughtful. By the way folks, Susie sews all of her dolls by hand. Yep...with a needle and thread. Now THAT is dedication.