Time for today's dollhouse post. Today I did the room off the kitchen. Not sure what to call it. Anyway, as my Aussie friends say, "Not happy Jan!" I don't know why I am dissatisfied with this room, but I am. Maybe it will come to me tomorrow while I am doing the last room, the kitchen.
Before: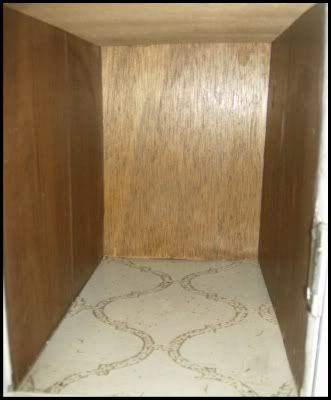 Most of the cans were made from tiny labels printed from my computer and glued to dowel rods, and those little plastic cylinder looking things you sometimes get in a bottle of pills. I am proud of the tiny fly swatter hanging over by the stool. I do like that. That is made with florists wire and cheesecloth. A real pain in the caboose it was too, but I just had to have one. The sacks in the floor are stamped muslin. Food boxes are printies too. I need more, but my poor eyes are not what they used to be. I will add to it later.
More pics...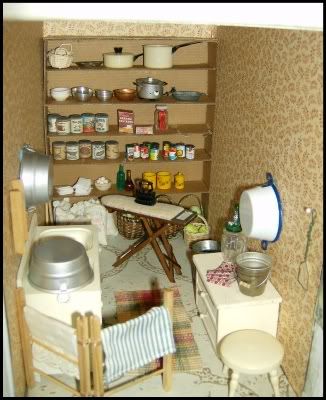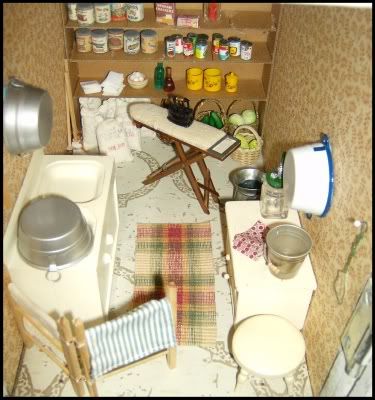 Ok, that is it for today. See ya tomorrow.