I did it!! I finished the bedroom!! It was iffy there for awhile what with the phone ringing, and me not being able to find anything I wanted in my craft room, but it finally came together.
Before....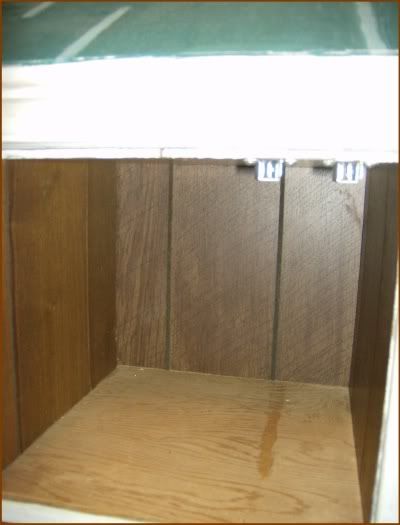 Wallpaper is up....
And here it is decorated.....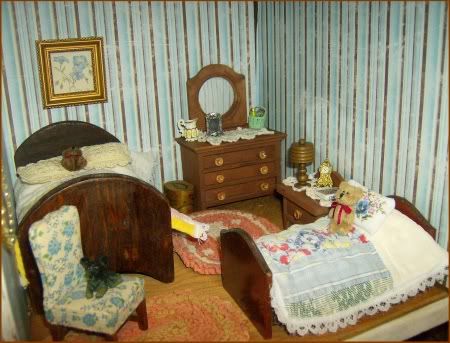 I have had most of these pieces for years and years. The wallpaper is scrapbook paper that is meant to look faded in spots. The beds I had to make coverings for. I did mattresses and pillows, then I made quilts from an antique quilt I have, and some more pillows for the beds. To the left of the dresser is a small box. It contains tiny handmade worry dolls. Notice the doggy on the chair. I think he looks quite happy there. The rugs are antiques that were in my collection. I did have to paint the dresser and night stand. They were bare wood when I started this morning. I initially intended to make the room all color coordinated. As things progressed, I decided I liked it better this way. Not sure what to do with the floor yet. Will decide that later. Tomorrow I tackle the bathroom.
Yes, I realize this is not in any particular scale, and I do know it is an eclectic mix of objects, and it certainly isnt perfect, but I love it's charm. I want it to be played with, so perfection was not something I was trying to achieve here.
More pics....