Sometimes I get the whim to do other crafting besides sewing. There are many other things that should be priority to me right now when it comes to spending my time. However, I ignored them, and spent my time making these instead.

This one will be for my front door.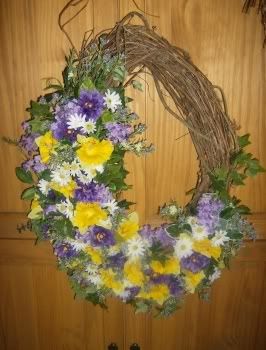 And this one for my back door.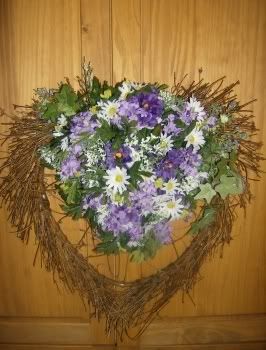 I am satisfied mostly with the front door wreath, but the back door one, well I don't know. Guess it needs to grow on me. I think I should have done it differently, but too late now.