Completed projects for the week....
This little angels look like they have all gotten into a disagreement with each other. Their faces, which I just kinda did as I went along, look as if they are pissed! Whatever they are fighting about, I hope they resolve it soon. These ornies were made using a bluejean primitives pattern. Very easy, very good results I think.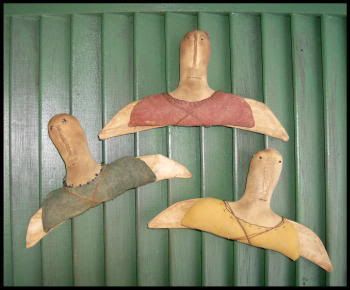 And here is a little Santa Make Do...
And finally, my snow gal and her grungy ginger man...